Oh my giddy Aunt, I'm in house heaven with house cookies and biscuits galore!
Just look at these beautiful houses (in case you missed it, I'm on a mission this week to bring house-shaped cakey/cookie thingies to your eyes, based on a momentous happening in my very small life at age 5 - see Monday's post
).
First one has very nice piped decorations and comes from Scrumptious Surprises
From Domestic Sugar I like this sweet house which was made as a thank you gift: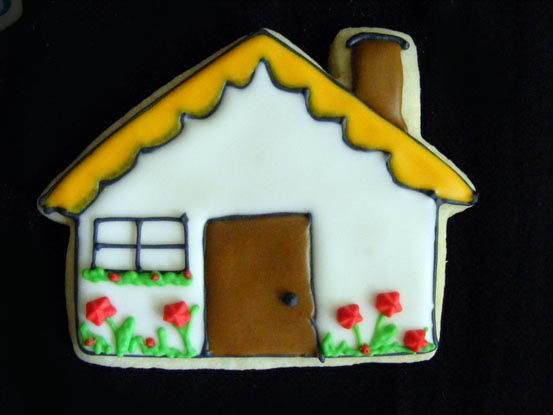 With just 5 colours there is lots of variety.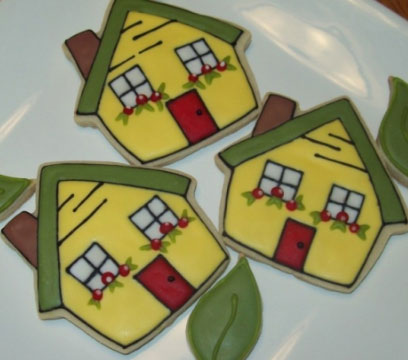 And finally here's some beautiful ones with picket fences and keys in pastel tones from Bake at 350.
They also give a step-by-step pictorial of how they iced these beauties.