On the Kumquat Blog there are these neat robot cake pops. I think half the fun is finding the best lollies to use for the features (so kumquat may...)
I love the "graph mouth" on some of these from
I reckon I could make these with marshmallows, biscuits and...what? What are those stickie-out bits made from?
This boy-robot and girl-robot are so darn cute from
The Sweet Adventures of Sugarbelle - t
his gal has taken some everyday shaped cutters and turned them into robots and very generously shared them.
I like the use of just 6 colours - greeen, orange, grey, blue, black and white.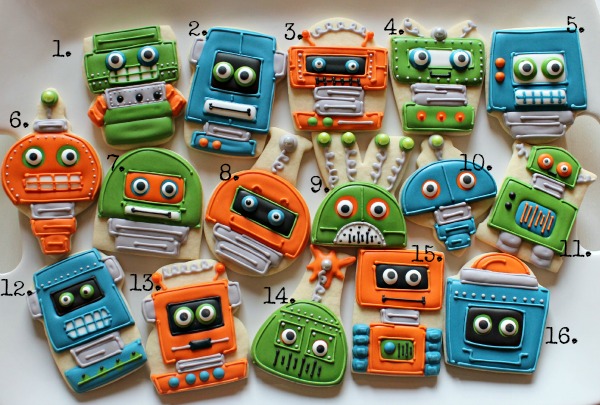 1. a
2. b
3. c
4. d
5. c
6. h
7. i
8. f+j
9. e
10. k
11. g
12. b
13. a
14. j
15. l
16. c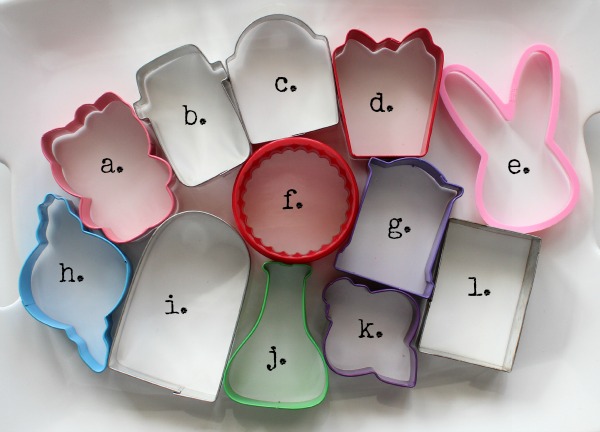 Have a great weekend everyone.