More musical sweet things - just because I want to! grin.
Electric guitar cookies for the rock musician in your life from Couture Confections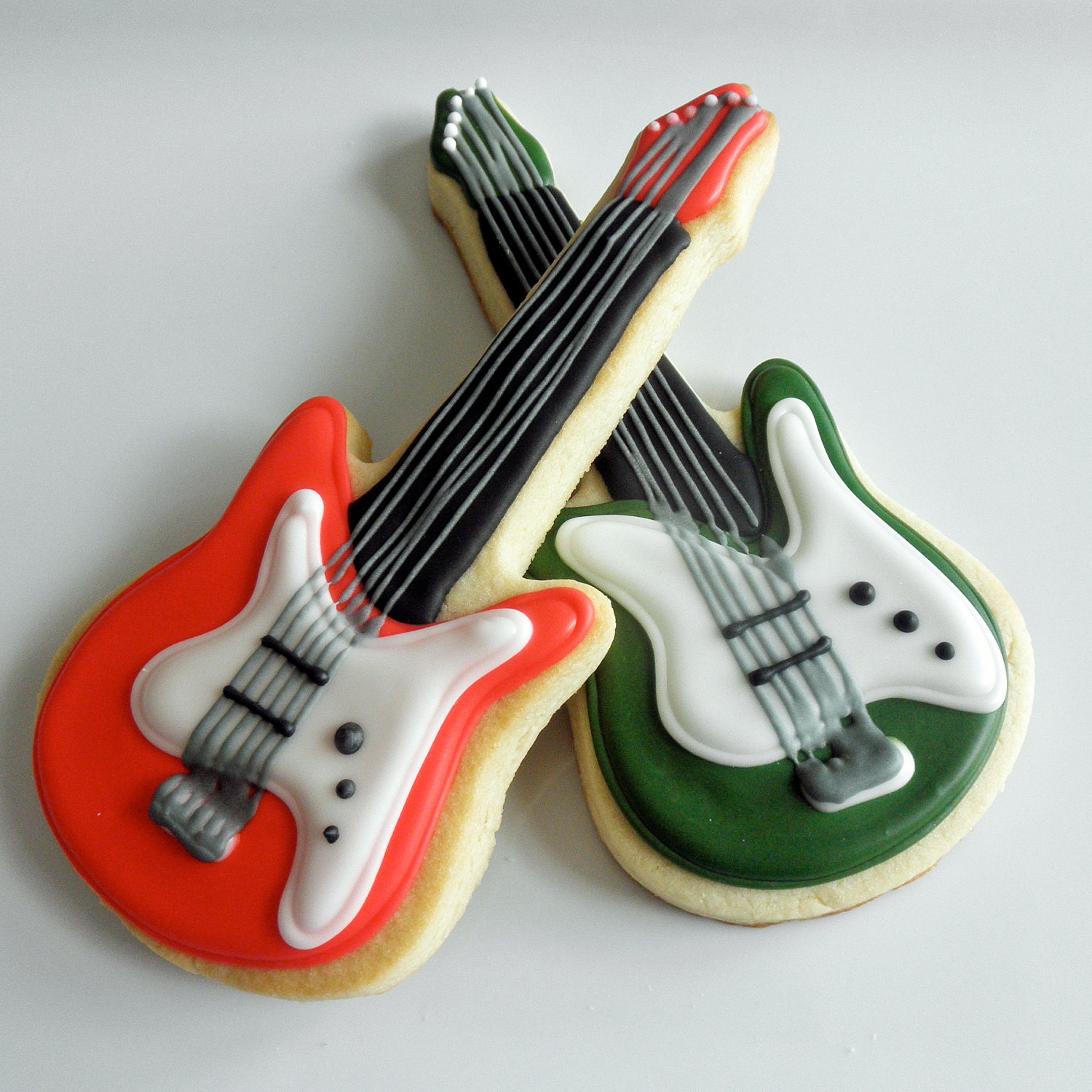 How beautiful is this piano cookie from
You Can Call Me Sweetie
.
I love this idea from Glorious Treats of making drum lollie containers from stacked cookies. There's a full tutorial here if you need it. The trick for the rings is to bake them all as whole circles, then when they are baked and fresh from the oven, use a smaller circle cutter to cut out the centres of half of the cookies.
I'm so doing this for Christmas!