This morning I read about a lot of bees that were found dead in Illinois so I'm going with a bee theme today.
From The Sweet Adventures of Sugarbelle are these bee cookies and she has a step-by-step pictorial of how she iced them. They look lovely mixed in with the flowers, leaves and ladybird cookies.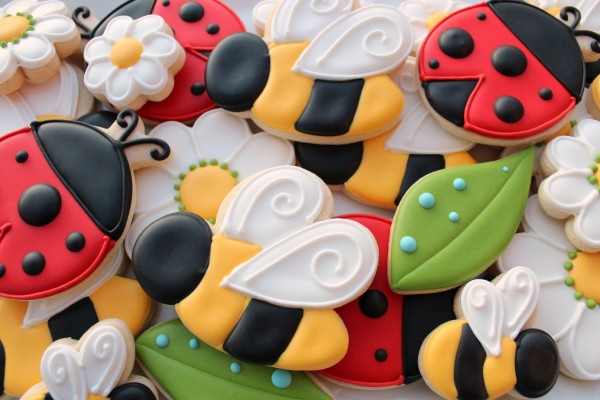 Cake Central has these cute-as beepops (bursting into song as I write "beepops"!)
At Make Me, Cake Me, there's these bee hive cookies - there's also a pictorial on here showing the decoration.
I like the simplicity of these small iced cakes from
Have a Bee-autiful day, Bee happy, Bee strong, Bee brave Bee grateful (sorry couldn't resist).