I came across a couple of dragon cakes on Pinterest and thought I'd google to see if there were any others.
WOW! Of course there are heaps! (duh!)
Here's just some of the ones I like a lot.
This one is by Dawn Butler of
Dawn has lots of photos of cakes on her facebook page.
With over 39,000 likes on their facebook page, I think I'll have to dedicate a few posts just to them.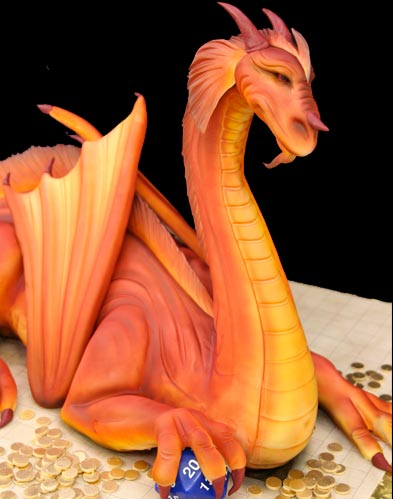 I love this next one. It's so darn cute!
I found it here and I just love the expression
on the face and the big fat body.
Another green dragon with a cartoon-like feel to it.
This one is a cake topper and I found it here.
This awesome green dragon cake was made by a very talented Canadian baker named Rita at the Touché Touchet bakery in Columbia, Maryland. Large enough to feed 50 people, every inch of the cake is edible. The dragon's skull and free-standing spines were made using chocolate. Everything else is cake and icing and it all looks ferociously delicious.